It seems like it was just yesterday that we were watching the New England Patriots play the Los Angeles Rams in the Big Game. But here we are just weeks away from the next one! If you ask us what our favorite part of the Big Game is the answer is easy because it's second nature to us. It's the food, of course, and we have a feeling you're here for that same reason. Why would you be reading a blog about food and delicious Prosciutto di Parma if that wasn't the case?
Even if food isn't your favorite part of the Big Game parties, you might be looking for some high-quality tips and recipes designed to elevate your Big Game gathering. If you're not hosting and just attending, these dishes are also the perfect way to be the party guest of everyone's dreams and secure your invitation for life.
We're here to lay out delectable recipes that can be easily doubled to accommodate all your football fanatic friends and family. So, let's get started!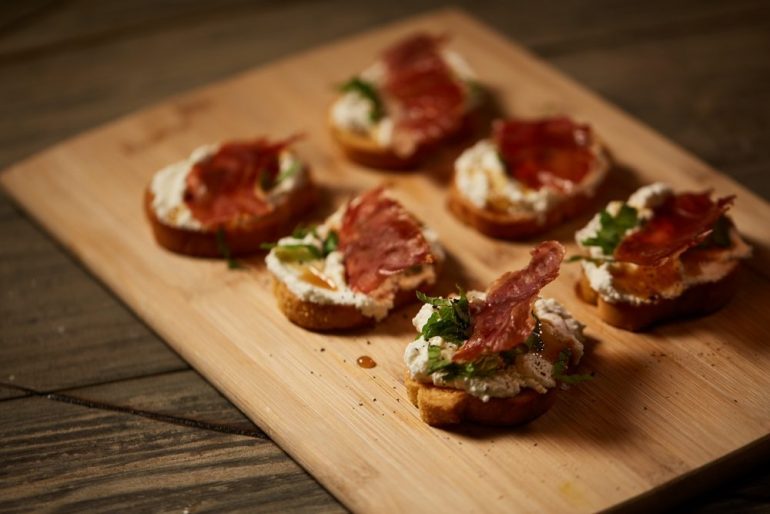 Chips
First out on the field are chips! We love to love them and they're a must have at every.single.party. But we're giving you an unconventional spin on your favorite dip vessel with these Crispy Prosciutto Chips! They're made with one, single ingredient: Prosciutto di Parma. Simply preheat your oven, line a baking sheet with parchment paper, place a single layer of pre-sliced prosciutto on a pan and bake for 25 minutes. Voila! Low carb, low maintenance, and low effort. What more could you ask for? Use prosciutto chips with any of your favorite game day dips, like guacamole or spinach and artichoke, for an added level of savory goodness.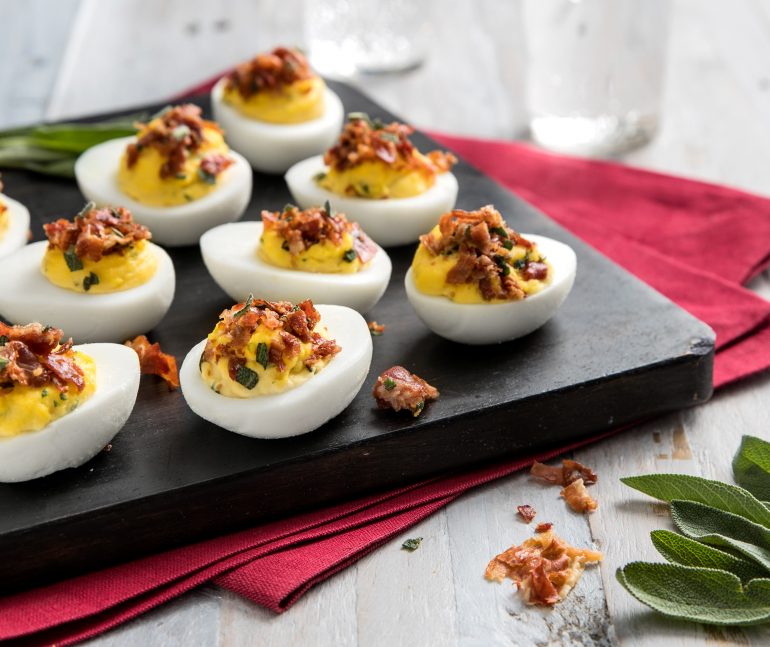 Deviled Eggs
Next up on the roster are deviled eggs. An OG, bite size, party favorite packed with a twist and topped with savory goodness – yum. Our Deviled Eggs with Prosciutto Appetizer are loaded with vibrant flavors like garlic and lemon juice, and topped with sage and crispy prosciutto, that will give you the extra kick you need for that Big Game kick-off. Looking for a drink to go along with these yummy bites? Pair them with a light wheat beer to complement all the deliciousness.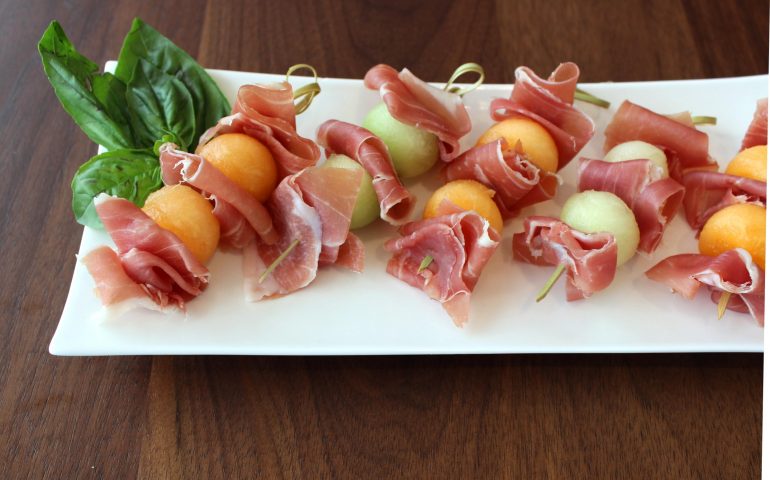 Beer Pairings
To round out the team, we're recruiting our Prosciutto and Beer Pairings, because every winning team is built on players who complement each other! It would be a game time mistake if we forgot about the drinks because food can't be the only MVP at your Big Game party. Look at the list above to find recommendations ranging from Witbiers, to Pilsners and IPAs. Each beer is matched perfectly with a Prosciutto di Parma dish, like our Melon and Prosciutto di Parma Skewers, to assist prosciutto's depth of savory goodness.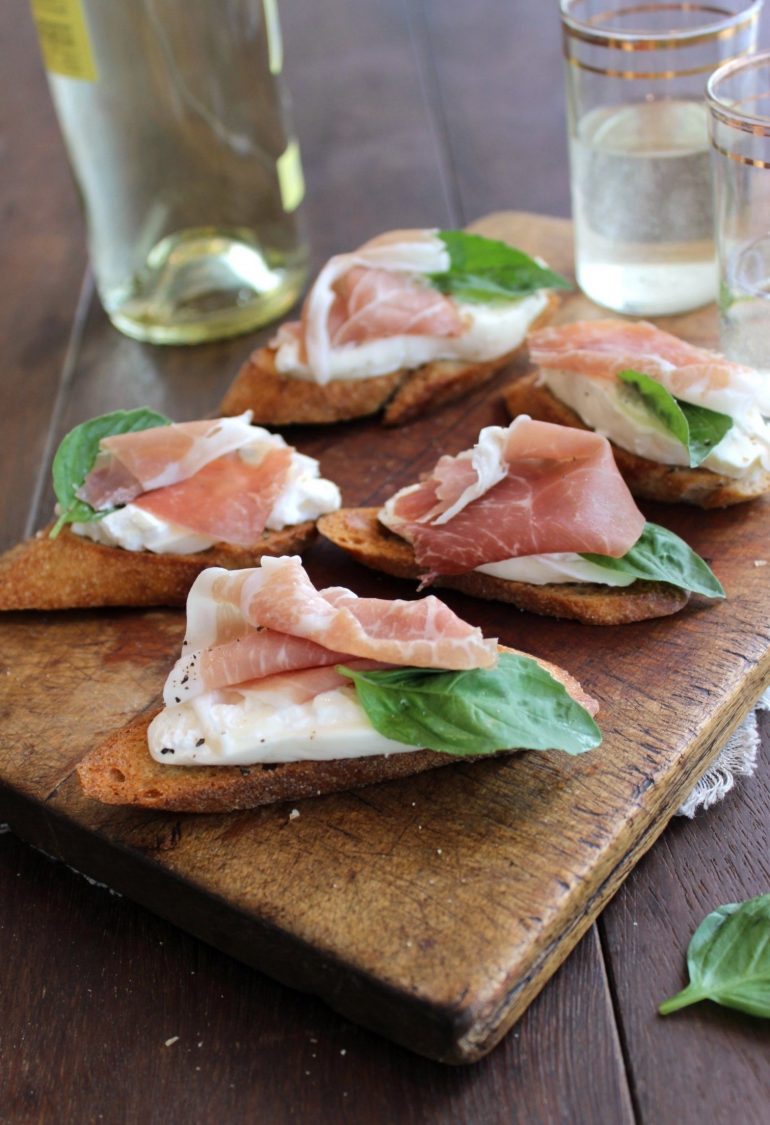 Crostini's
To secure that Big Game touchdown and bring home the bread, test out our Burrata Crostini with Prosciutto di Parma recipe. This recipe calls for simple ingredients guaranteed to please even the pickiest of eaters. It's also easy to double, or even triple so you can accommodate your guests. These crostini's require minimal oven and prep time, and pair traditional ingredients like burrata, garlic, fresh basil and olive oil, for the ultimate palate party. You can elevate your crostini's by adding fresh sliced apples, cranberries, or dates.
The Big Game brings together food and football lovers alike and we hope this recipe roundup will help your party prep go seamlessly. This year's teams are here to win and so are we, so test out these recipes today!
Visit our website here for additional recipes to score big points and Prosciutto di Parma tips galore.