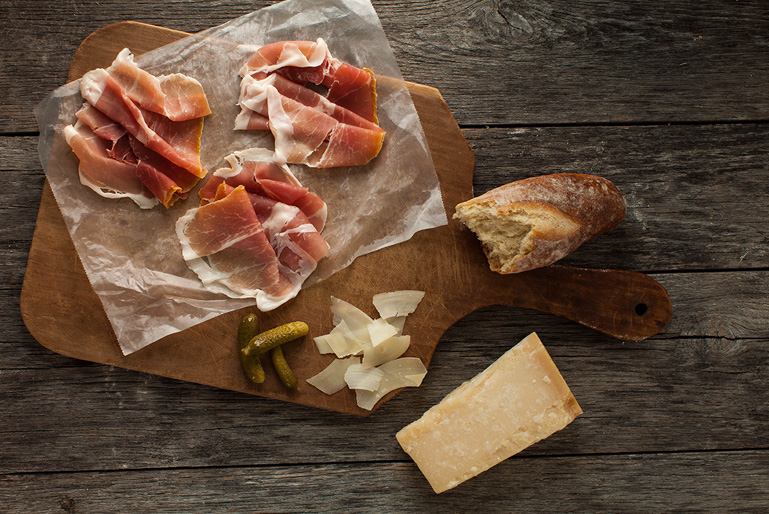 Whether you're hosting a summer get together or a holiday party, a charcuterie board is a fun, easy and delectable option to serve your guests. Before you head to the store, make sure you know what goes into making the perfect charcuterie board to please your guests. William Marshall, Former Retail Manager for Zingerman's Delicatessen in Ann Arbor, MI, shares his tips for creating the perfect spread:
Choose quality over quantity. Choose high-quality meats and cheeses, such as Prosciutto di Parma, Parmigiano-Reggiano or Montasio.
Tell a story. A charcuterie board is your chance to guide guests through a delicious journey. Choose products from the same region if you can, and allow people to taste traditional meats and cheeses, but also add something unusual and exciting, such as raw pancetta, pate or a mousse.

What to add. The theme you pick can yield lots of great choices for your board. An excellent example is choosing the Emilia Romagna region of Italy, which gives you meat options such as Prosciutto di Parma, Mortadella, or Salame di Felino and cheese such as Parmigiano-Reggiano.
Don't forget the big picture. If you're using Prosciutto di Parma, be sure to pair it with a less salty cheese, so the two flavors complement each other. Fill in the platter with fruit, such as melon or figs, as well as olives or pickles and chutney. Although you might not see this done by Italians, if you are serving the platter as a meal as opposed to a course, serve with a baguette or flatbread crackers.
Know your portions. A good rule of thumb is to serve 2-3 oz. of meat per person.
Celebrate the beauty. Prosciutto di Parma is a beautiful product. Let your guests savor the beauty of the products on your board, as well as the tastes. Rather than rolling the product, lay it out onto a beautiful platter or wooden board.
Charcuterie Board Recipes
The Classic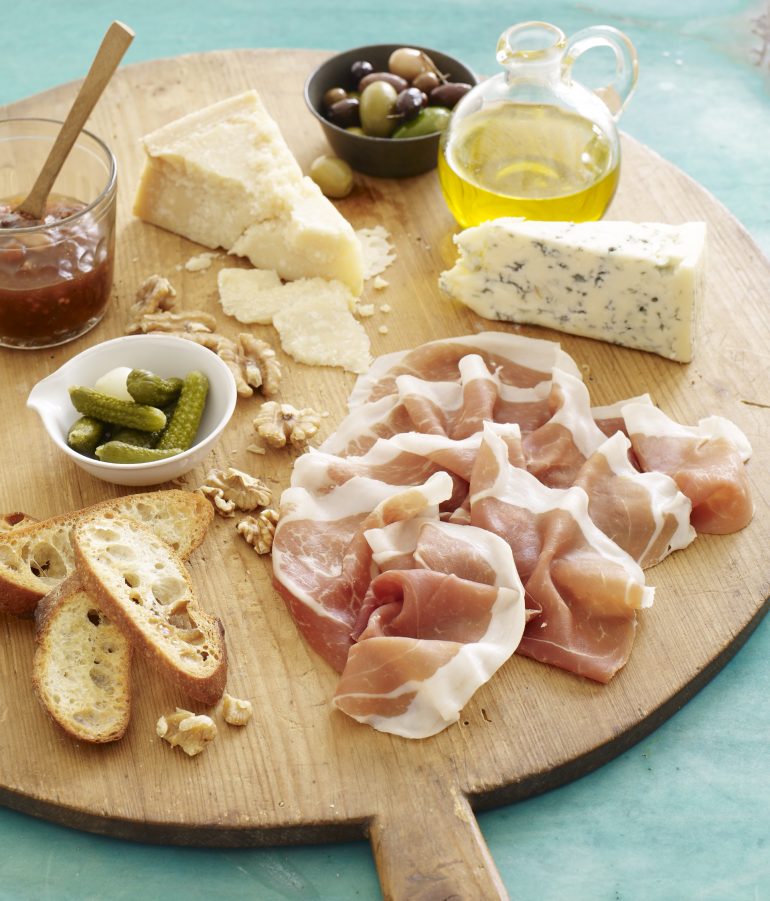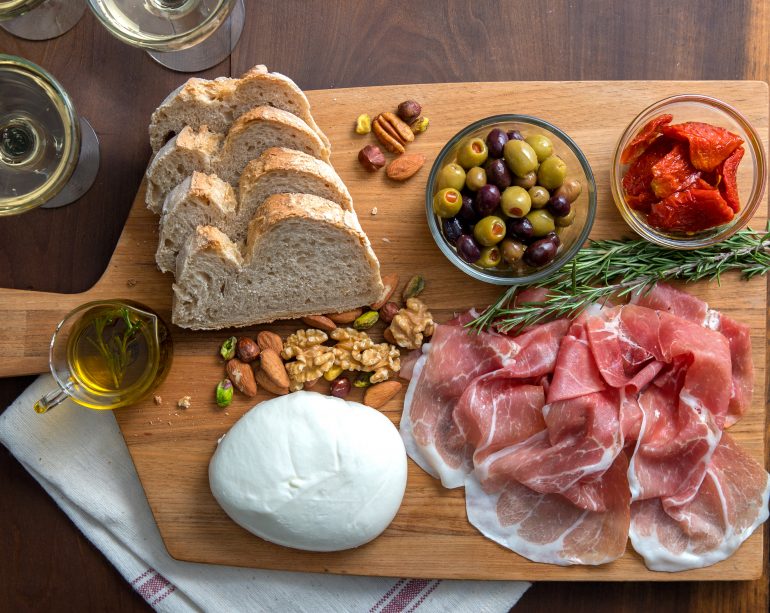 Looking for a classic charcuterie board recipe? You'll find it here.
Picnic Spread Charcuterie Board