Prosciutto di Parma can typically be found at an Italian deli or specialty food store, but where to buy prosciutto will vary by location. Many national chains like:
Kroger
Trader Joe's
Costco
Whole Foods
now carry it in their deli departments, where it can be sliced to order, or it may be found in pre-sliced refrigerated packages. In addition, if you're a professional, there are many distributors across the country that sell Prosciutto di Parma.
LOOK FOR THE PARMA CROWN
To ensure authenticity when purchasing packages of pre-sliced Prosciutto di Parma, look for the iconic gold Parma Crown in the upper left corner against a black triangle.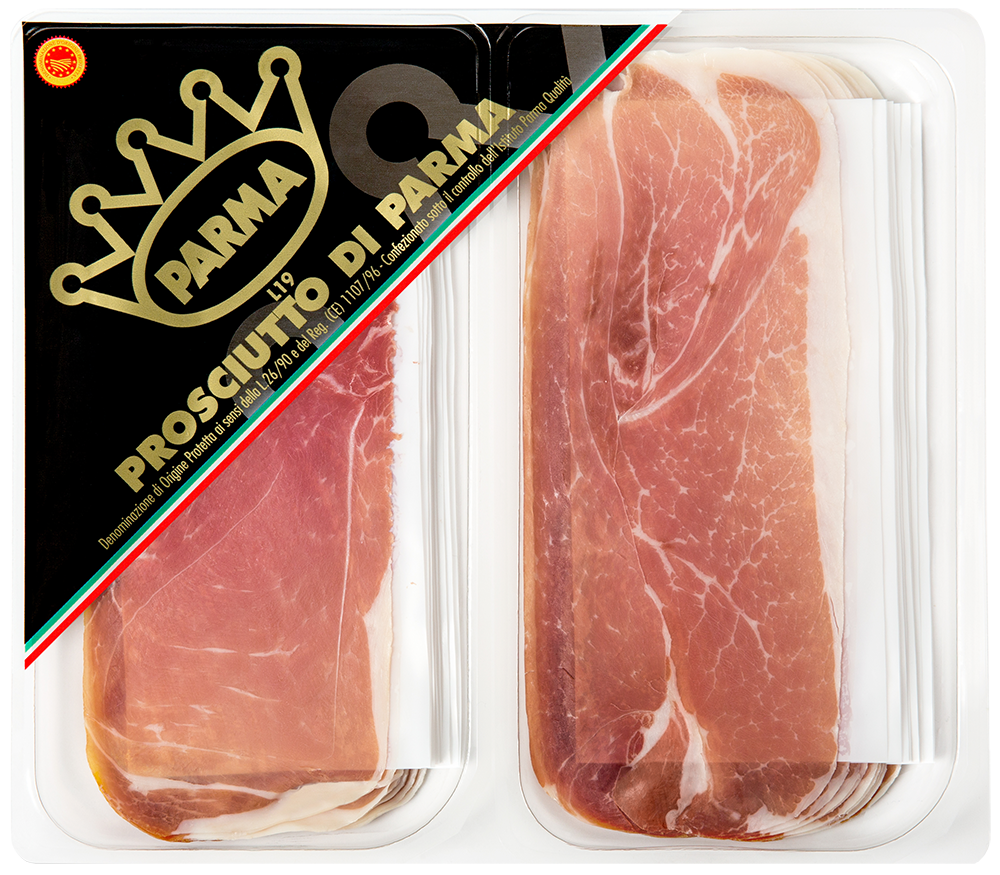 Looking for a location near you to buy Prosciutto di Parma? Or you're a professional and looking for a distributor? Just ask.
Submit an inquiry below to find a retailer or distributor near you.