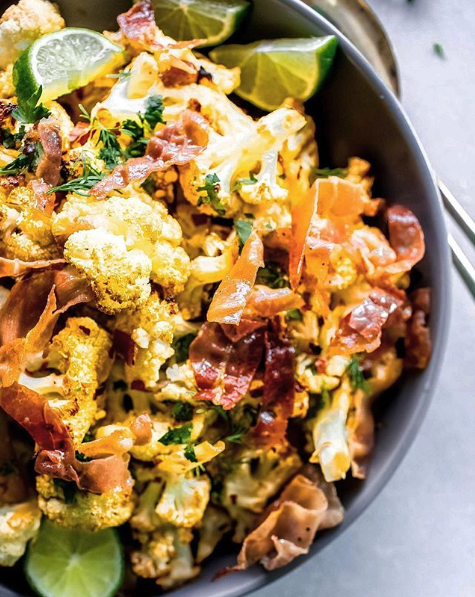 Looking to spice up your Thanksgiving meal, but not sure how? Introducing Prosciutto di Parma…the ingredient you never knew you were missing but won't want to live without…especially after making these great holiday dishes and carving out a moment for yourself with family and friends.
Every family has their signature thanksgiving recipes, made year after year, and passed down from generation to generation. Sure, your grandma's yams are delicious and will always remind you of your childhood. But this year, why not have a little more fun while giving thanks? Try our Miso-Roasted Cauliflower and Prosciutto, a perfect side dish to liven up your Thanksgiving table with its vibrant flavors of savory prosciutto, miso, and tangy lime. And most importantly, it perfectly accompanies your grandma's famous yams.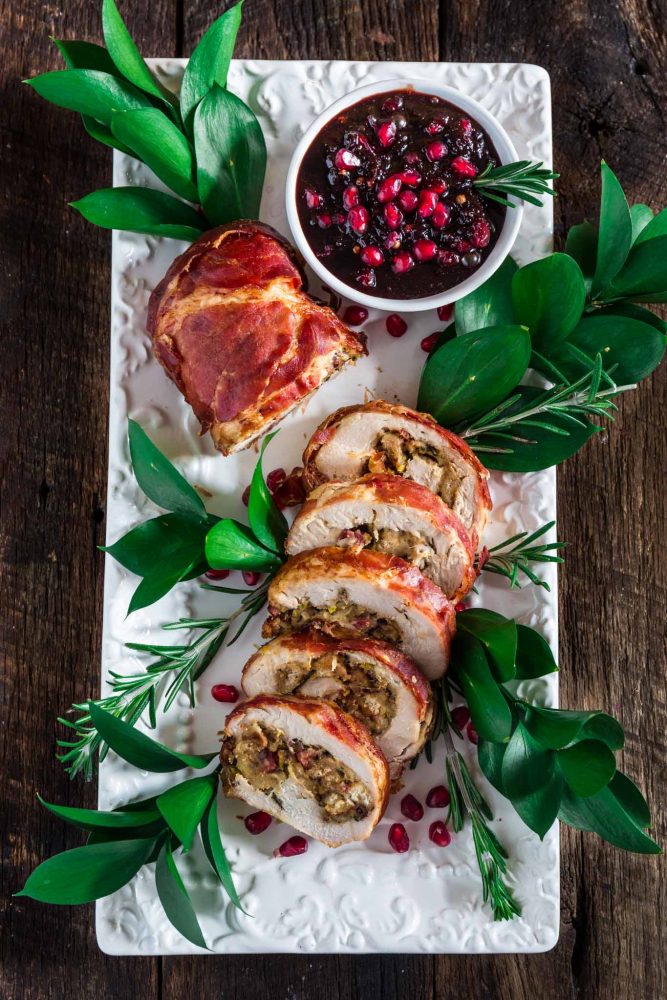 While your turkey tradition may be untouchable, adding a second alternative option never hurt anyone. Our Prosciutto Wrapped Turkey Roulade with Pomegranate-Port Reduction will give all your relatives something to talk about. Not only are you enjoying the benefits of a turkey roast, BUT it's also stuffed with a pancetta, pistachio and cranberry stuffing AND wrapped with Prosciutto di Parma. A full Thanksgiving meal in every bite! Serve this along with your traditional turkey to keep the food conversation going and insure no mention of politics!
Last but not least, it's important to have a game plan for your leftovers. Did someone say turkey sandwich? Because let's be real, everything tastes good in the form of a sandwich. And of course, all sandwiches taste better when you add a slice of Prosciutto di Parma.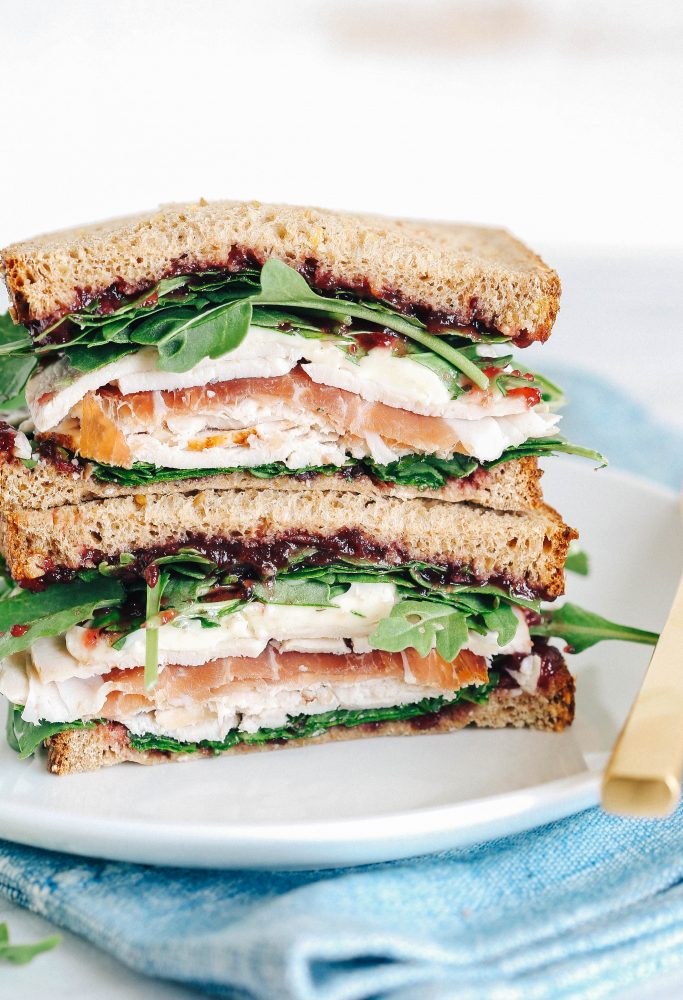 Our Prosciutto Sandwich with Turkey and Cranberry Sauce will be the real MVP on Black Friday, keeping you full while shopping and using up those leftovers! Easy to throw together and even easier to enjoy, you will be making this sandwich for days to come…or at least, until your stock of turkey leftovers runs out and it's time to go back to work.
Lessons learned: Prosciutto di Parma not only pairs wonderfully with all your favorite holiday dishes (and wine!) but is guaranteed to take them to the next level. Impress your relatives this Thanksgiving by incorporating Prosciutto di Parma into your meal! Check out where to buy some here.