Let's face it, we all look forward to lunchtime at the office. An excuse to get up from your desk, to refuel, and hopefully have something packed that you actually WANT to eat. But life gets busy, so out come the frozen meals, or running to grab a sandwich from the local bodega.
Tired of those sad desk lunches? Looking to ~spice up~ your recipes, and in turn, your workday? Look no further than Prosciutto di Parma. Wildly versatile, it'll have you counting down the minutes until you get to eat lunch. While there are a million different ways to incorporate Prosciutto di Parma into your favorite meals, here are a few of our tried and true lunches that we absolutely love bringing to work: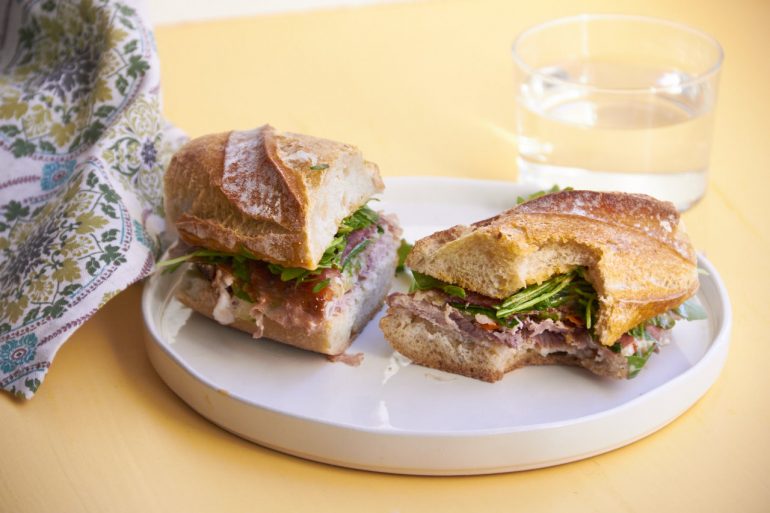 Sandwiches are by far one of the easiest things to pack for lunch and eat in the office. But who said they needed to just be turkey, lettuce and mayo? Move that bad boy aside and introduce this Bahn Mi Prosciutto Sandwich into the rotation. From the prosciutto to the spicy mayo and slaw you'll daydream about this baby all morning long.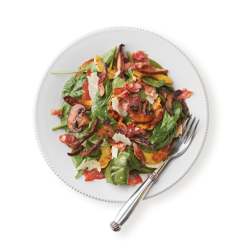 IF you're trying to be a bit better and enjoy your daily greens, this Prosciutto Salad with Roasted Wild Mushroom, Delicata Squash, and Balsamic-Thyme Vinaigrette is a perfect sub in for your typical bowl of leafy greens. From the mushrooms to the squash this salad has a little bit of everything and is sure to make your coworkers #very jealous.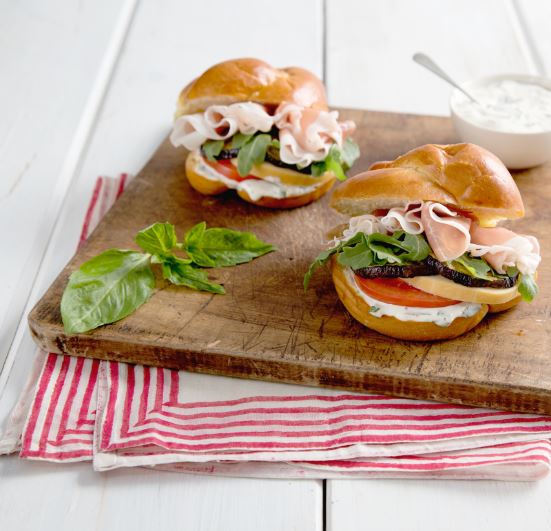 Another classic dish that we love is this Caprese Prosciutto Sandwich with Fresh Basil Aioli. It basically combines the best of two worlds, a sammie and a caprese appetizer…need we say more?! The fresh basil aioli, prosciutto and smoked mozzarella is the mid-day pick-me-up you never knew you needed.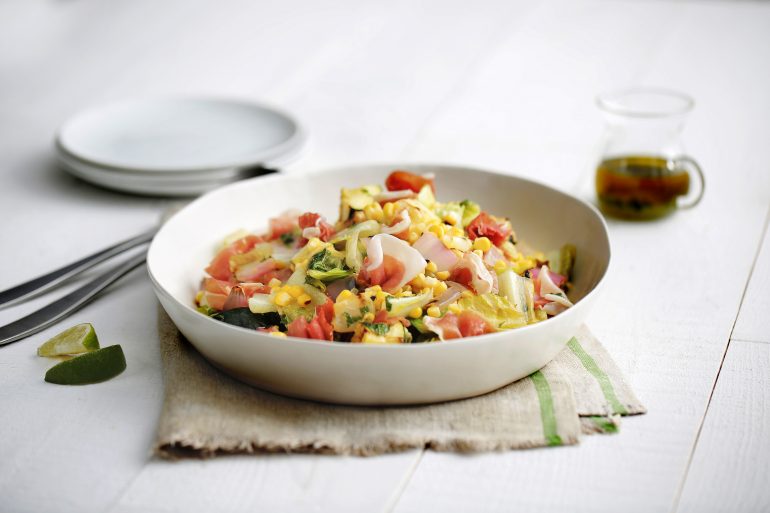 Last, but certainly not least is this Grilled Garden Vegetable and Prosciutto Salad with Mint Vinaigrette. A fresh salad for the upcoming warmer days is just what the doctor ordered and a dish you can feel great about eating too. Enjoy your office happy hour without the added guilt from lunch with this light, easy-to-prepare dish. Fresh corn, smoky veggies and of course some sliced prosciutto makes this dish come to life.
Get ready to become the talk of the office 😉