Whether or not you agree or disagree that open-faced sandwiches are another way of saying, "fancy toast," we're here to tell you that no open-faced sandwich is complete without a generous helping of Prosciutto di Parma.
Add a slice of life to your carb creation. Whether it's a sweet or savory sandwich, Prosciutto di Parma suits it all. Your next open-faced sandwich will go from dreary to dreamy in a matter of seconds, with the help of this one-of-a-kind taste.
Because we're so kind and thoughtful, we'll provide you with two of our go-to open-faced sandwich recipes. One for your sweet tooth and one for your salty side: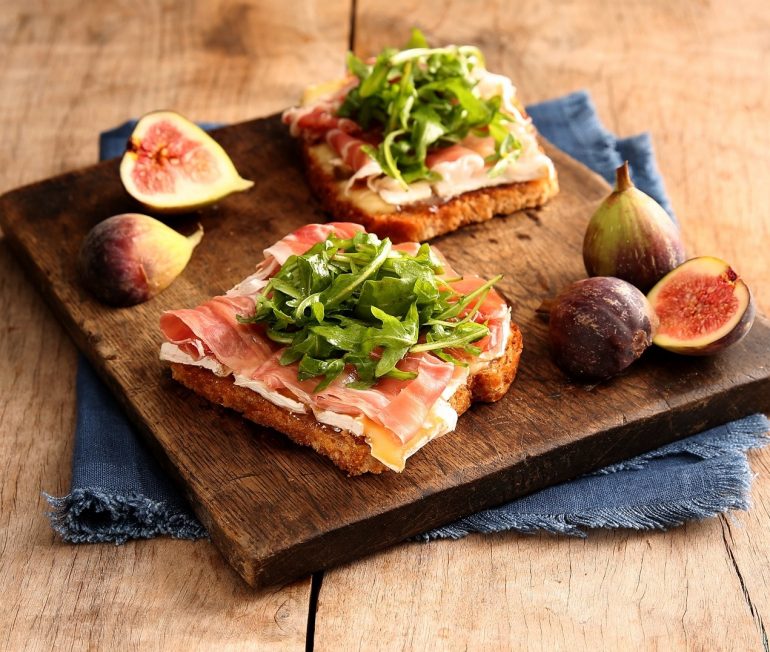 Sweet Sammy— Our Open-Faced Grilled Cheese with Prosciutto and Fig Jam is the perfect sweet sammy for you. All you have to do is brush both sides of the bread slices with melted butter, then heat a large skillet over medium-high heat and brown one side of each slice of bread. Afterwards, turn and top each slice with fig jam and cheese. Reduce the heat to low and cook, covered, until the cheese is melted, and the sandwich is heated through. Meanwhile, combine olive oil, vinegar and orange zest until blended then toss this with arugula. Finally, top sandwiches with prosciutto (3 slices per sandwich) and then arugula mixture. Voila! What better way to satisfy your sweet tooth than with this delicious savory, sweet treat? Plus, it can double as a meal!
Savory Sammy— Our Open-Faced Prosciutto and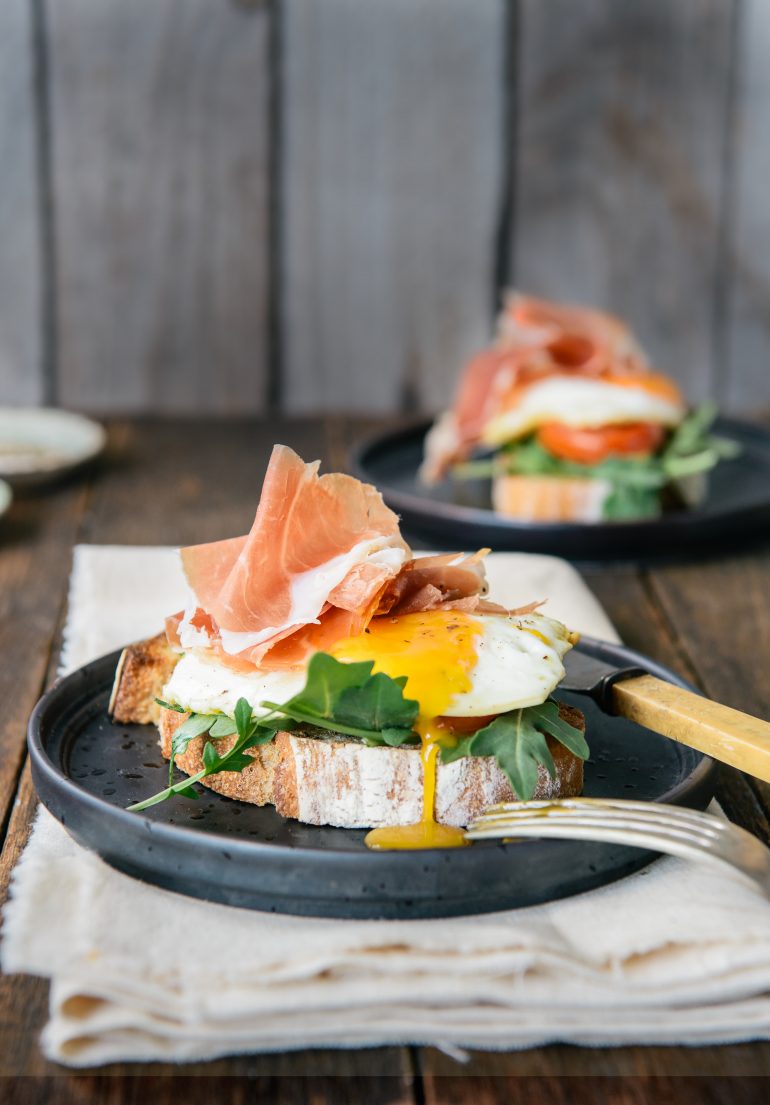 Eggs Breakfast Sandwich is a delicious savory sammy well-suited for anytime of the day. To create this masterpiece, simply place tomatoes on small baking sheet and roast until just tender for 10 minutes. Reduce the oven temperature to 350°F. Then, arrange the bread on another baking sheet. Brush the bread with 1 tablespoon of oil and sprinkle with salt and pepper to taste. Place the slices in oven and toast just until golden for about 5 minutes. Meanwhile, heat 2 tablespoons oil in a large skillet and fry the eggs sunny side up, or as desired. To assemble the sandwich, place a slice of toast on each of 4 plates. Top each with 1/4 of the arugula, 2 tomato slices, a fried egg and one slice of prosciutto. Finish it all off with cracked pepper and sea salt to taste. Who said breakfast needed to be boring again? Clearly they've never spiced it up with this amazing recipe.
Now stop reading and go try one (or both… definitely both!) of these recipes for yourself. Your open-face sandwich game will never be the same.