This fall, we are proud to celebrate the 30th Anniversary of Prosciutto di Parma's return to the United States. 30 years of buttery, salty, sweet slices of our beloved Parma Ham. Now that is something to celebrate.
Following a 20-year import ban, Prosciutto di Parma was officially welcomed back into the U.S. in October 1989.
The U.S. Ambassador to Italy, Maxwell Rabb, played a big role in lifting the U.S. ban. He said it "took less effort to negotiate cruise missile installations in Sicily than to solve the Parma ham problem," as noted in this Sun Sentinel article from 1987.
Although the ban was lifted, at the time, some importers were not convinced when Prosciutto di Parma made its return in the fall of 1989. In this Chicago Tribune piece, one was quoted saying "I really don`t think there`s going to be a huge market, even with all the hype."
On the other hand, Galloni, one of the first Prosciutto di Parma producers to export to the U.S., had some positive things to say about the prized ham: "It's not like bologna. It's definitely a gourmet item like caviar. It has a taste and flavor to be savored. It's not a belly filler."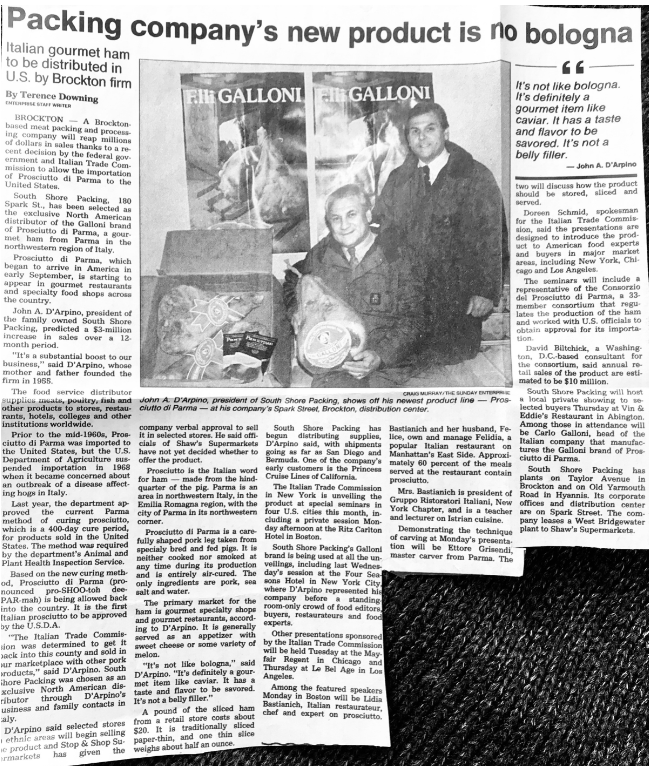 Despite what the skeptics thought 30 years ago, the market for Prosciutto di Parma today is exploding. The United States is the top export market for Prosciutto di Parma, exporting around 600,000 pieces per year, including whole legs and pre-sliced, at an estimated value of €60M. Right behind the U.S. are Germany and France.
Some of Prosciutto di Parma's top U.S. distributers, retailers, and restaurants today have been along for the full 30 year ride – NYC's Balducci's and Di Palo's, Arthur Avenue's Teitel Brothers and Tino's Deli, Philly's Di Bruno Bros, and more.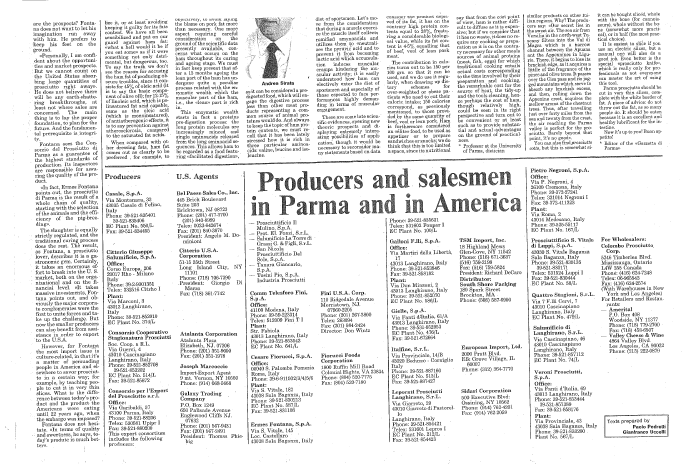 These days, Prosciutto di Parma can be found in countless delis, restaurants, and homes across the nation. New research from the Consorzio del Prosciutto di Parma shows 63% of consumers consumed prosciutto in the past year. It's more than just a holiday treat – It's an easy and delicious way to elevate any dish and impress your loved ones. Enjoy some Prosciutto di Parma this month to celebrate.
Looking for tips and ideas for how to work with Prosciutto di Parma? Head to The Whole Leg.
Happy Anniversary, Prosciutto di Parma, and here's to another 30 years!