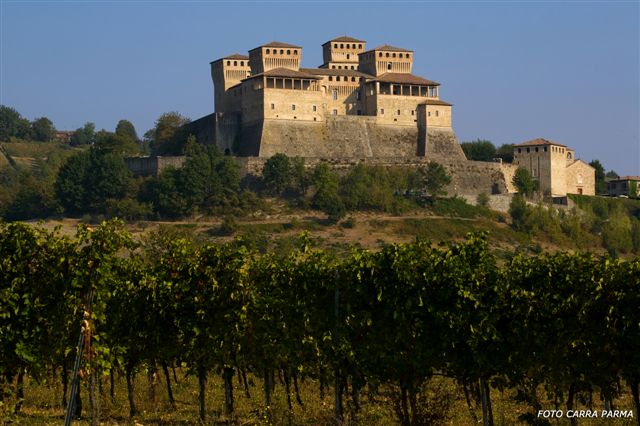 The lush climate of the hills in North-Central Italy is a place to thrive, with its warm sun and aromatic breezes. Prosciutto di Parma brings an authentic slice of that Mediterranean life to food lovers all over the world. Naturally cured, delicately salty, uniquely sweet and buttery-smooth, every bite is bursting with flavor and tradition.
The 142 producers of the Consorzio del Prosciutto di Parma today carry on the work of generations, drawing on 2,000 years of experience creating the world's finest hams. It begins with specially-bred pigs, born and raised in Italy and fed an all-natural diet. (The whey produced nearby adds that distinctive touch of sweetness.) Th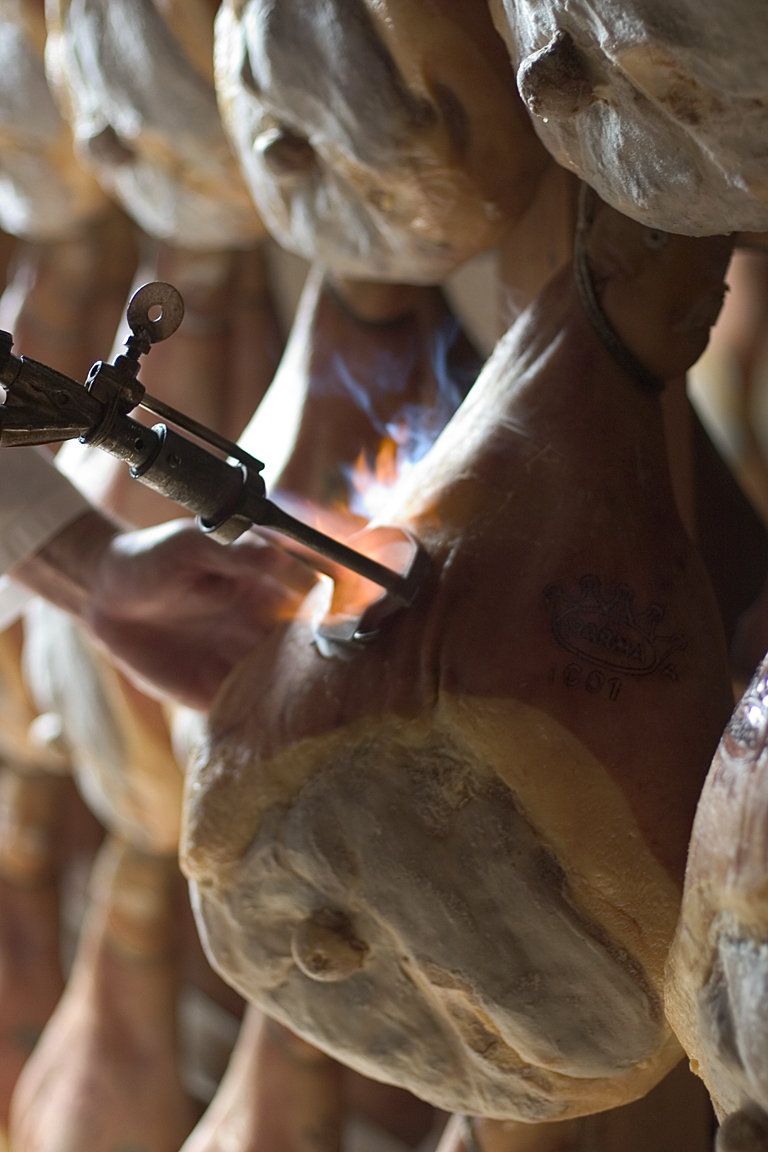 en, Prosciutto di Parma requires just four natural, time-tested elements for curing: pork, sea salt, Mediterranean air and time. There are no hidden steps, hormones or artificial additives, such as nitrates and nitrites.
A minimal amount of sea salt is applied by hand to the hams, then washed off after a couple of weeks. To finish, they are air-cured using nothing but those aromatic Mediterranean breezes. Prosciutto di Parma is aged twice as long as many other prosciutti – a minimum of 400 days, from start to finish – and the uniquely sweet taste is well worth the wait.
If a ham has earned the signature Parma crown, consumers know they don't have to worry about quality and authenticity. Every Prosciutto di Parma ham is monitored, inspected and traced to guarantee it meets the highest quality standards.