Everyone (we hope) has had the tried and true prosciutto pizza, prosciutto charcuterie board or prosciutto on a delicious sandwich—but what about crispy prosciutto? Welcome to your next life hack.
Enjoy a slice of the good life with crispy prosciutto, which is about to become your new favorite topping, snack, and dessert. Yes folks, dessert. Easy to make and even easier to incorporate into your favorite dish, you'll want to make this over and over again.
Simply place sliced prosciutto on a lined baking sheet, place another baking sheet on top of the prosciutto (so its perfectly sandwiched) and place it in the oven for about 12 minutes until you reach crispy nirvana. So now that you've got a plate of crispy prosciutto, what do you do with it? Just you wait.
Crispy prosciutto works perfectly as…
A Low Carb Snack—Know those favorite chips of yours that you break out every game day? Or when you're looking for a quick TV snack? Say goodbye to those, and hello to Crispy Prosciutto Chips. You Heard it right— chips. Packing a savory and crispy punch that you won't find on any supermarket shelf, they're the perfect replacement to boost your Sunday night.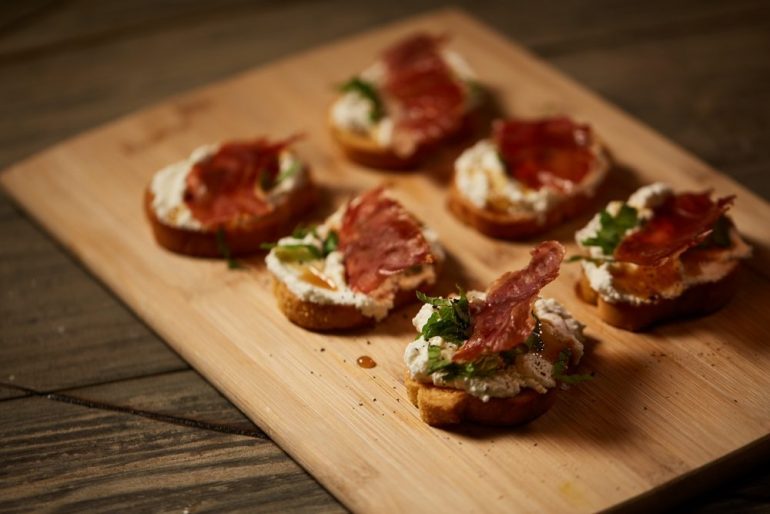 Dessert—This is sweet and salty at its absolute finest. While adding prosciutto to your ice cream might not have been your first thought, you'll be thankful you did. Balancing the sweetness of the ice cream, Candied Prosciutto is the perfect twist to your sweet treat that you never knew you needed, and a good use for any remaining scraps of prosciutto you have laying around.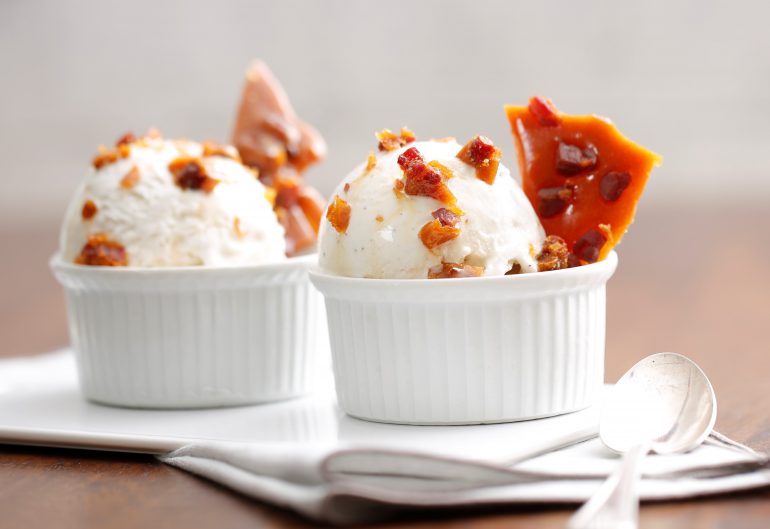 Topping—Your favorite salad? Pizza? On your morning eggs? That BLT you're making? Yes, all around. Crispy prosciutto will be your new go-to topping for just about any dish you make (like these Loaded Baked Potato Skins with Crispy Prosciutto.) Why add seasoning when you can add the salty, delicious tang of prosciutto? So delicious, it will spice up any meal you're making without any added hassle.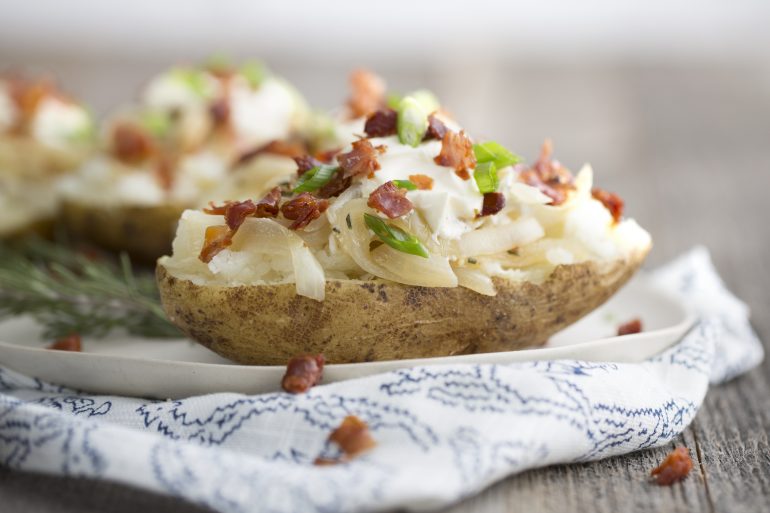 Don't believe us? Try it for yourself and see how crispy prosciutto will change your life. So, carve out a moment with Prosciutto di Parma. One meal, topping, and dessert at a time. #micdrop