Summer can get busy with trips, beach days, pool time, and trying to find every cool rooftop in town. Make sure to carve out a moment for yourself with Prosciutto di Parma. Take a second to relax as you enjoy some of our favorite summer dishes. Who knew a two-thousand-year-old tradition could fit so easily into your weekend plans?
Featured Seasonal Recipes
How to Pair Prosciutto di Parma
Prosciutto di Parma is Your Wine's Best Friend
What better way to enjoy these long, warm summer nights than with your favorite glass of wine and Prosciutto di Parma? The delicate balance of flavors within Prosciutto di Parma pairs perfectly with classics like Sauvignon Blanc, Pinot Grigio and Champagne. Now that's a happy hour we can get behind.
What's Better Than a Summer Picnic?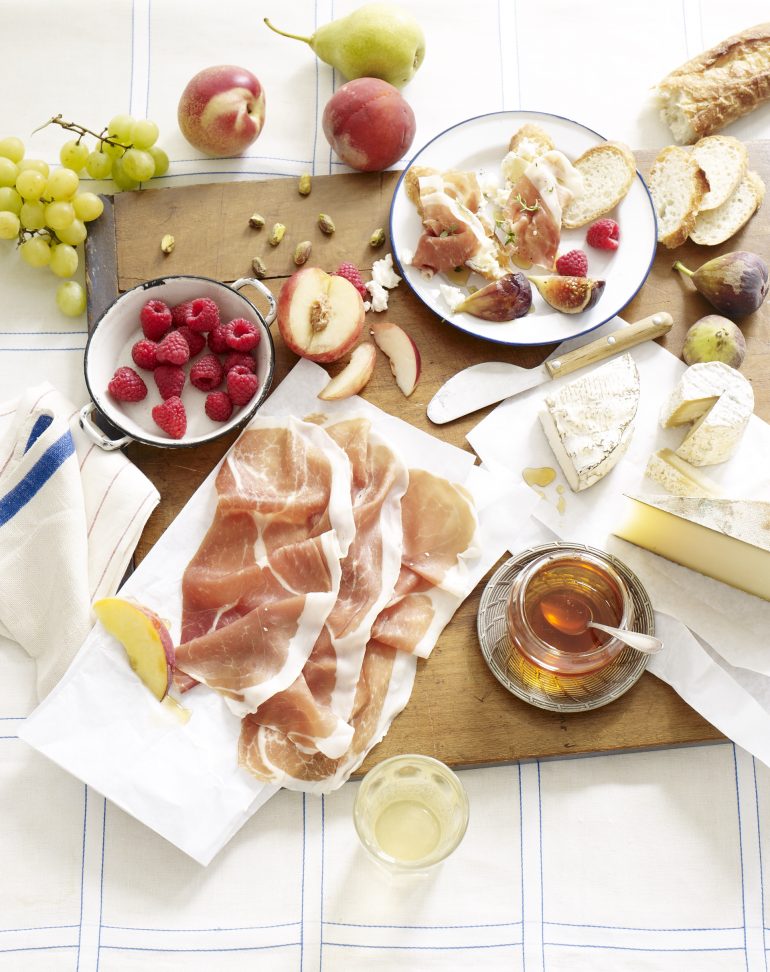 Enjoy the beautiful summer days with a delicious picnic spread in your favorite park, by a lake, or simply on your rooftop after a long work week. Put the perfect picnic together with the help of Prosciutto di Parma, which balances wonderfully with fresh summer fruit.