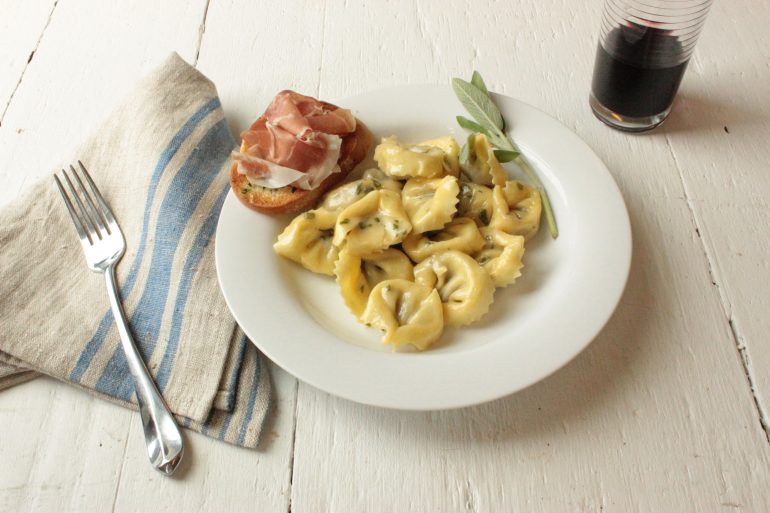 Beyond the core part of a Prosciutto di Parma leg are elements that are just as valuable to the cooking process. Consider the below full-utilization methods to help maximize your ham, and your profits.
Bones from a bone-in leg still carry much of the distinctive flavors of Prosciutto di Parma. Use these bones as a perfect tool for creating a classic brodo.
Once the top part of the leg, or the hock, is too small for a slicer, there are several ways to incorporate it into other dishes.

A simple technique involves cutting the hock into cubes on thin strips and adding it to a pizza, pasta or salad dish. Take it a step further by blending it with cream to create a Prosciutto di Parma mousse.
Consider using the hock to create a soup, gravy or stock that can be combined with many other plates on your menu.
Try taking a meat grinder to it. This enables you to get the most out of remaining ham and gives you a larger surface area to work with. The final product works well on top of or stuffed inside pasta.

Even the skin isn't off limits. Try using it in a stock or tomato broth to add some depth of flavor to your plate.
Unlike other cured hams, Prosciutto di Parma has a more delicate flavor, is 100% natural and free of preservatives. Its sweetness and nuttiness are signature flavors of its production.