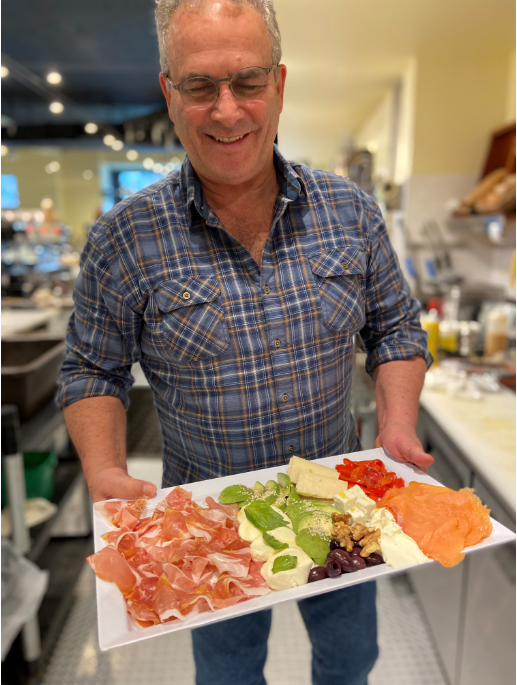 Q&A
How would you describe Pitango to someone who has never been in?
At Pitango we are inspired by Italian bakeries and legendary Italian sandwich shops, where taking shortcuts is simply not an option. Our breads are baked daily the traditional way with natural leavening and a slow-rising process that creates a rich, complex flavor and hearty crust. We source our Prosciutto di Parma directly from a family-owned producer in Parma, Italy, that carefully cures and ages its ham without preservatives or additives.
What was your first experience with Prosciutto di Parma?
I was first exposed to Prosciutto during childhood summers vacationing in Italy.
What is your favorite technique or dish using Prosciutto di Parma beyond just slicing?
We love including Prosciutto in sandwiches with complementary ingredients. Our favorite offering is a sandwich with  Prosciutto di Parma, mozzarella, and avocado on tomato focaccia. It showcases Prosciutto di Parma is a simple yet sophisticated way.
What is the most important thing(s) to remember when handling Prosciutto di Parma?
It's important to trim the skin!