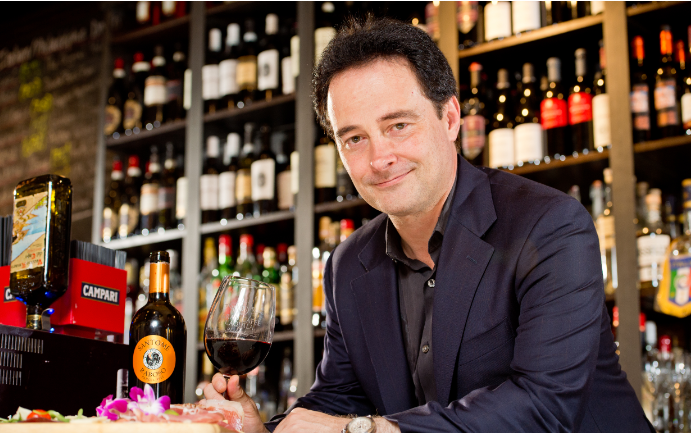 Q&A
How would you describe Gran Caffe L'Aquila to someone who has never heard of it?
The original Gran Caffe L'Aquila was a landmark caffe destroyed in the tragic earthquake that destroyed the city of L'Aquila in 2009. In 2012, owner Stefano Biasini (Gelato Champion of Italy) joined forces with restaurateur Riccardo Longo to recreate the Italian Landmark stateside, in Philadelphia.
The cultural immersion project features a restaurant in which the rotating menu represents a different Italian city each week. a wine bar with wines from all 20 regions of Italy, an Italian language and culture school, a soccer entertainment program, and award winning gelato and coffee at their Gelateria and Torrefazione. Only the best products from Italy are featured in the culinary & wine program.
Since opening, we have received a number of awards including "Eccelenze Italiane 2019", 1st ever Gambero Rosso rated restaurant In Philadelphia, Best of Philly Italian Restaurant, Philadelphia Concierge Association's Best Restaurant, and the Italian American Society's Italian Culture Award.
What do you like about using Prosciutto di Parma?
It represents the potential of world class prosciutto & Italian excellence. We look to educate the American public on what the best products from Italy are and Prosciutto di Parma is one of our key ingredients in many different dishes
What is your favorite technique or dish using Prosciutto di Parma beyond just slicing?
We will often do "involtini" as a special where we roll prosciutto up with fillings such as Parmigiano Reggiano, arugula, and fresh strawberry.
What is the most important thing(s) to remember when working with Prosciutto di Parma?
Maintaining the integrity of the slicer. Prosciutto di Parma is a product of excellence and in order to showcase it properly, it's imperative to have a highly trained chef slicing it on a properly maintained machine through continual cleaning & sharpening of the blade.