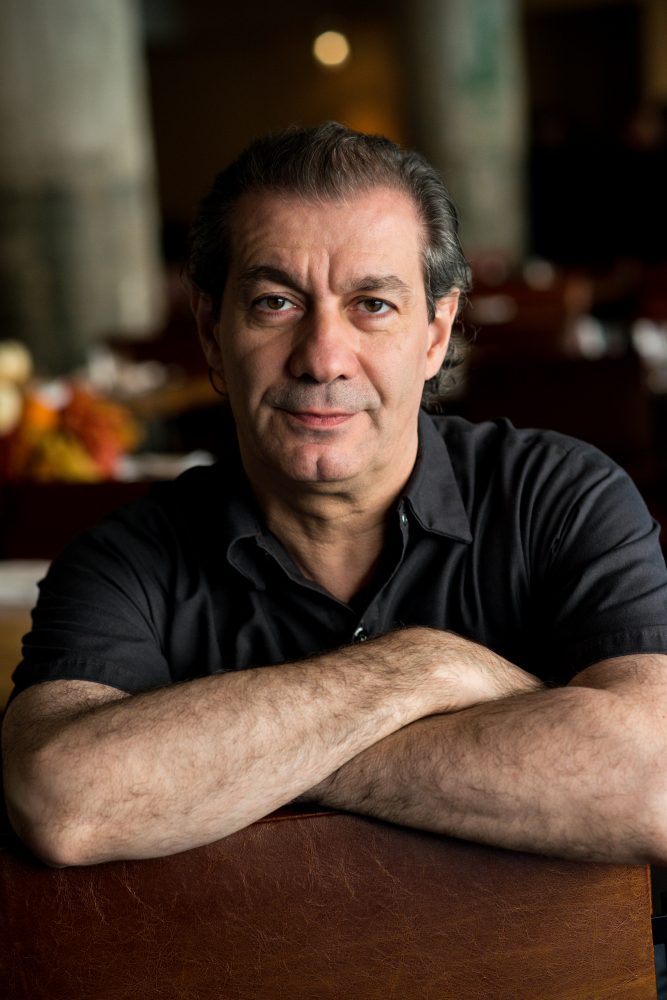 Q&A
How was cooking a part of your family history/experience growing up?
I was born in Italy, we take cooking seriously.
When did you learn to cook/discover your passion for cooking?
When on a Ligurian vacation as a child, I was fascinated by this lady cooking. I was about 7 years old and my family and an I were renting an apartment upstairs but I was hanging out in her kitchen downstairs all the time.
What is the first dish you ever cooked or prepared?
I remember trying to bake a chocolate dessert at young age. What a disaster! After that, fresh pasta became my specialty—I loved making ravioli.
What is your favorite technique or dish using Prosciutto di Parma beyond just slicing?
I like to use prosciutto in a variety of ways, such as filling for tortellini, incorporate it in meat sugos or paired with sautéed or grilled veal or as part of a sauce. I also use it in broth for seafood dishes.
What is the first word you think of when you hear Prosciutto di Parma?
What was your first experience with Prosciutto di Parma?
As a child I didn't particularly like the distinct clean pork taste of the prosciutto di Parma, after few years I stared loving it, I can eat it everyday ever since.
Why do you use Prosciutto di Parma?
I use Prosciutto di Parma because it's a staple, the King and the pride of Italian salumi.
How often do you use Prosciutto di Parma?
Every day at the restaurant in our restaurants, including The Factory Kitchen, Officine BRERA and sixth+mill pizzeria and bar. We slice with a non-electric slicer very thin and we serve paired with stracciatella cheese.
What is the most important thing to remember when handling Prosciutto di Parma?
Prosciutto should always be served at room temperature and sliced without the friction of electrical slicer to preserve the texture the aromas and the flavor.
How would describe Prosciutto di Parma to a new customer who has never had it?
The sweet and nutty meat flavor when you smell it and taste it makes it unique and unmistakable.
How would you describe The Factory Kitchen to someone who's never heard of it?
A journey through out Italian trattorias around the entire peninsula …focusing on fresh pasta made daily in front of the guests.